American Humanist Association :: americanhumanist.org


The American Humanist Association is busy working through courts, legislatures, media, and local organizations to increase the public awareness and acceptance of humanists and like-minded freethinkers. Convinced that we need reason and progressive ideals at the center of America's thinking, not blind faith or backward dogma, we've been emphasizing growth and outreach like never before. That's why we launched the Kochhar Humanist Education Center last May to support the growing number of adult and youth educational programs rooted in humanist values. It's why we acquired the Appignani Bioethics Center to raise awareness of bioethical issues from a uniquely humanist and scientific perspective. It's why we are pursuing a number of legal actions through our expanding Appignani Humanist Legal Center. And it's why we are raising a clear voice for humanism through high profile advertising campaigns across the United States. And It's why we now include the operations of the Institute for Humanist Studies to advance Humanist thought.
Society for Humanistic Judaism :: shj.org


Humanistic Judaism embraces a human-centered philosophy that combines the celebration of Jewish culture and identity with an adherence to humanistic values and ideas. Humanistic Judaism offers a nontheistic alternative in contemporary Jewish life. It was established by Rabbi Sherwin T. Wine in 1963 in Detroit, Michigan, to provide a home for humanistic, secular, and cultural Jews. Today, Humanistic Judaism is part of a worldwide movement.
Atheist Alliance International :: atheistalliance.org


The Atheist Alliance International is a worldwide organization of democratic atheist associations and individuals, including over sixty groups across five continents. A nonprofit membership organization, AAI supports the establishment of democratic, atheistic societies and fosters their success and growth for the purpose of advancing the atheist worldview and protecting atheist rights. In addition to sponsoring annual conventions, AAI publishes the quarterly magazine Secular Nation, The Freethought Directory and the Journal of Higher Criticism. AAI represents more than 5,000 members internationally and supports its members with information, networking opportunities, and guidance as they face the challenges of living and promoting the atheist worldview.
American Ethical Union :: aeu.org


The American Ethical Union is a fellowship of people who seek clarification of the values of life and a faith to live by. We cherish freedom of the mind and freedom of conscience. Our affirmation is the worth and dignity and possibilities of every person. The common ground is the concern with the relation of human beings to one another. Ethical Culture is a humanistic religious and educational movement inspired by the ideal that the supreme aim of human life is working to create a more humane society.
International Humanist & Ethical Union :: iheu.org


The International Humanist and Ethical Union is the world union of over 100 humanist, rationalist, secular, Ethical Culture, atheist, and freethought organizations in more than forty countries. Its mission is to represent and support the global humanist movement, with the ultimate goal of building a humanist world in which human rights are respected and all can live a life of dignity. As a federation of national and regional humanist groups, the IHEU coordinates activities of its member organizations, stimulates their policies and guides their strategies, fosters the growth of new humanist groups, and represents the interests of humanists at the United Nations and other international forums.
Freedom from Religion Foundation :: ffrf.org


The Freedom From Religion Foundation has been working since 1978 to promote freethought and to keep state and church separate. The Foundation promotes freedom from religion with a weekly national radio show, a newspaper, a freethought billboard campaign and other educational endeavors, including scholarships for freethinking students. The Foundation acts on countless violations of the separation of state and church, and has taken and won many significant complaints and important lawsuits to end state/church entanglements and challenge the faith-based initiatives.
American Atheists :: atheists.org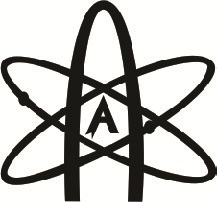 Since 1963, American Atheists has been laboring for the civil liberties of Atheists and the total, absolute separation of government and religion. It was born out of a court case begun in 1959 by the Murray family which challenged prayer recitation in the public schools. The case provide the following introduction: "Your petitioners are Atheists, and they define their lifestyle as follows. An Atheist loves himself and his fellow man instead of a god. An Atheist accepts that heaven is something for which we should work now, here on earth, for all men together to enjoy. An Atheist accepts that he can get no help through prayer, but that he must find in himself the inner conviction and strength to meet life, to grapple with it, to subdue it and to enjoy it. An Atheist accepts that only in a knowledge of himself and a knowledge of his fellow man can he find the understanding that will help lead to a life of fulfillment." Now in its fourth decade, American Atheists continues working for the civil rights of Atheists, promoting separation of state and church, and providing information about Atheism.
Center for Inquiry :: centerforinquiry.net


The Center for Inquiry is a daring new concept. Although modern world civilization is based upon the achievements of science and technology, until this time there has been no authoritative and credible voice defending the scientific outlook in examining religion, human values, and the borderlands of science. If the naturalistic outlook is to supplant the ancient mythological narratives of the past, it needs a new institution devoted to its articulation and dramatization to the public. The Center for Inquiry is that institution. The Center for Inquiry includes the Council for Secular Humanism, which supports a wide range of activities to meet the needs of people who find meaning and value in life without looking to a god. Its activities range from magazine publishing to campaigning on ethical issues, from conferences to support networks, from educational courses to conducting secular ceremonies, from local groups to international development.
Students: Secular Student Alliance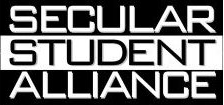 The Secular Student Alliance supports a network of over 200 campus and high school communities that promote the ideals of scientific and critical inquiry, democracy, secularism, and human-based ethics.
Products: Evolvefish :: evolvefish.com


EvolveFISH is an enterprise based in Colorado, and we create and gather enlightened symbols and materials and advertise these products online; with special focus on areas where zealots are trying to usurp the freedoms of the targets of their bigotry. EvolveFISH has now survived 14 years of battling the evangelical fundamentalist religious right. We cannot claim to have won, but we are still here and we are proud to be out of the closet! Buy from us so we can continue to support progressive folks and ideals. Put a sticker on your car, a button on your shirt, a shirt on your chest, and a magnet on your fridge, locker door, computer case or file cabinet, and help others to be brave. You'll find that you'll make more friends than enemies and you will feel empowered again!
Social networking: Atheist Nexus :: atheistnexus.com


Atheist Nexus is an online community for Atheists, Agnostics, Brights, Freethinkers, Humanists & Skeptics. Forums and social networking tools allow members to meet other nontheists and discuss a wide range of topics in a supportive environment.
Lobbying: Secular Coalition for America :: secular.org


The Secular Coalition for America is a 501(c)4 advocacy organization whose purpose is to amplify the diverse and growing voice of the nontheistic community in the United States. SCA is located in Washington, D.C. for ready access to government, activist partners and the media and SCA staff lobbies U.S. Congress on issues of special concern to our constituency.
The coalition consists of 501(c)3 member organizations seeking visible, unified activism to improve the civic situation of citizens with a naturalistic worldview. Do you have a lobbyist in Congress?
Military and Veterans: Military Association of Atheists & Freethinkers :: militaryatheists.org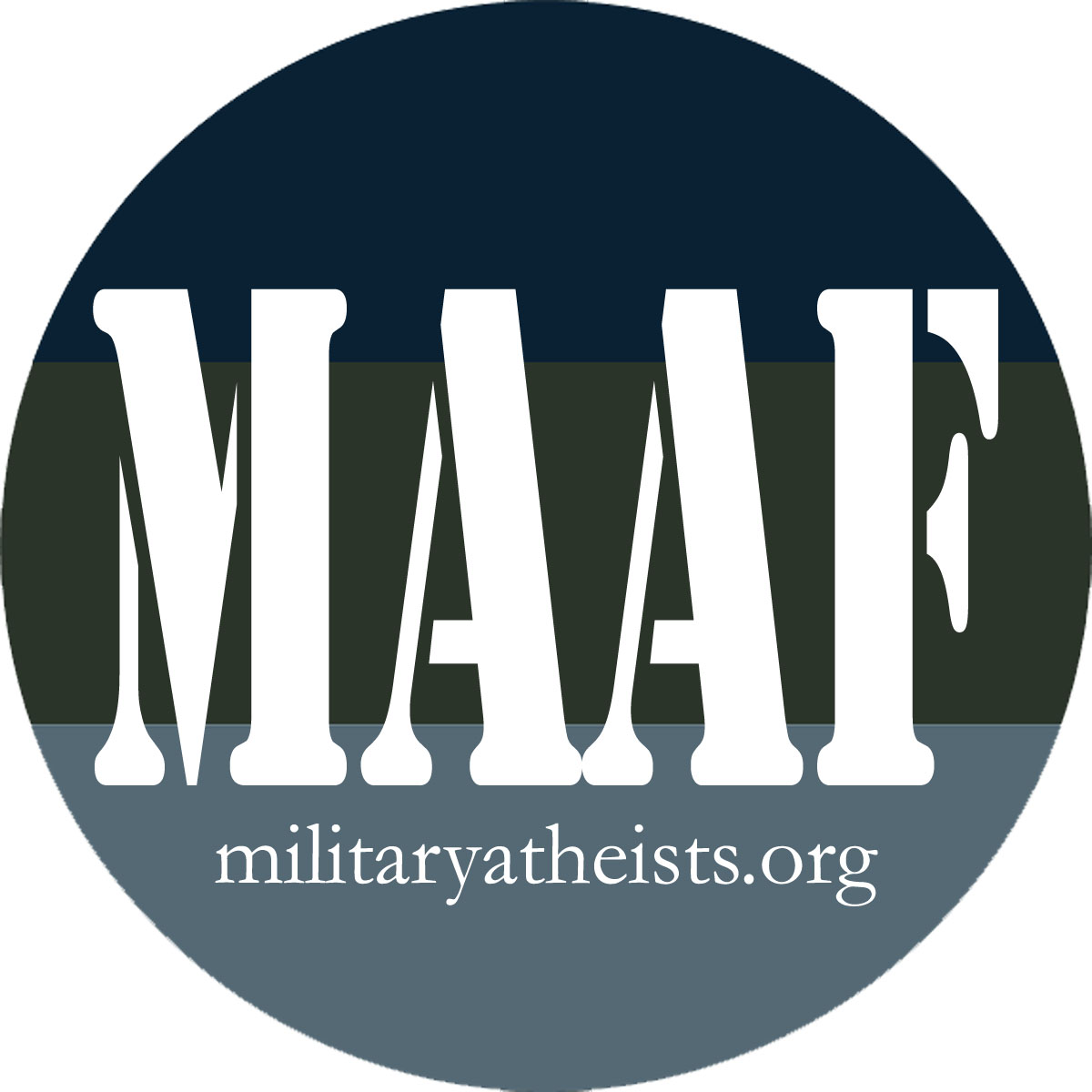 The Military Association of Atheists and Freethinkers is an independent 501(c)(3) project of Social and Environmental Entrepreneurs. MAAF is a community support network that connects military members from around the world with each other and with local organizations. In addition to our community services, we take action to educate and train both the military and civilian community about atheism in the military and the issues that face us. Where necessary, MAAF identifies, examines, and responds to insensitive practices that illegally promote religion over non-religion within the military or unethically discriminate against minority religions or differing beliefs. MAAF supports constitutional state-church separation and first Amendment rights for all service members. We also coordinate with other national organizations that hold the same values.
Graduate learning: The Humanist Institute :: humanistinstitute.org


The Humanist Institute exists to equip humanists to become effective leaders in a variety of organizational settings, including within the humanist movement itself. The Institute is an independent graduate level program that works in cooperation with existing humanist organizations. It provides a unique opportunity to bring together a diverse faculty and student body of those who take a nontheistic and naturalistic approach to humanism, whether interpreted in secular, religious, or lifestance terms. Through its faculty, alumni/ae, and student body, the Institute also develops specialized programs for exploring humanist ideas and practices. Research and publications are an essential element of the Institute's program, including the annual Faculty Colloquium, the journal Humanism Today, and periodic weekend conferences and workshops.
Community Support: Stiefel Freethought Foundation :: stiefelfreethoughtfoundation.org/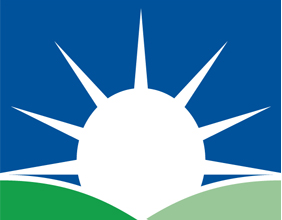 Our mission is to gain respect for freethinkers and ensure the complete separation of church and state. We envision a world where government favors liberty over dogma and freethinkers are overt, united and influential. We strive to promote the humanist values of love, integrity, reason and freedom.
Community Support: Richard Dawkins Foundation For Reason and Science :: richarddawkinsfoundation.org


The mission of the Richard Dawkins Foundation for Reason and Science is to support scientific education, critical thinking and evidence-based understanding of the natural world in the quest to overcome religious fundamentalism, superstition, intolerance and human suffering.
Kids: Camp Quest :: camp-quest.org


Camp Quest is the first residential summer camp in the history of the United States for the children of Atheists, Freethinkers, Humanists, Brights, or whatever other terms might be applied to those who hold to a naturalistic, not supernatural, worldview. The purpose of Camp Quest is to provide children of freethinking parents a residential summer camp dedicated to improving the human condition through rational inquiry, critical and creative thinking, scientific method, self-respect, ethics, competency, democracy, free speech, and the separation of religion and government guaranteed by the Constitution of the United States. Currently Camp Quest, Inc., an independent 501(c)(3) educational non-profit umbrella organization for independently governed Camp Quest programs in Ohio, Tennessee, Minnesota, Ontario, Michigan, California, Texas, Florida, and the UK.
Research: Secular Web :: infidels.org


Internet Infidels is a nonprofit educational organization dedicated to defending and promoting a naturalistic worldview on the Internet. II fulfills its mission by ensuring the growth and maintenance of the Secular Web (www.infidels.org), the most comprehensive freethought resource on the Internet. The Secular Web is primarily an extensive online library, accessible to all, covering every major facet of nonbelief. We offer thousands of outstanding essays, reviews, and critiques covering everything from articles of general interest to scholarly papers by prominent nontheistic philosophers, scientists, historians, and others. By providing arguments for naturalism and atheism, we aim to educate the wider public about the grounds for holding that all religions are false, and believe that the Internet represents our best hope for educating the wider public.